Is your air conditioning system ready for the summer heat in Kelowna?
You can get a head start on summer by preparing your air conditioner well in advance. First, it helps to understand how your air conditioner works.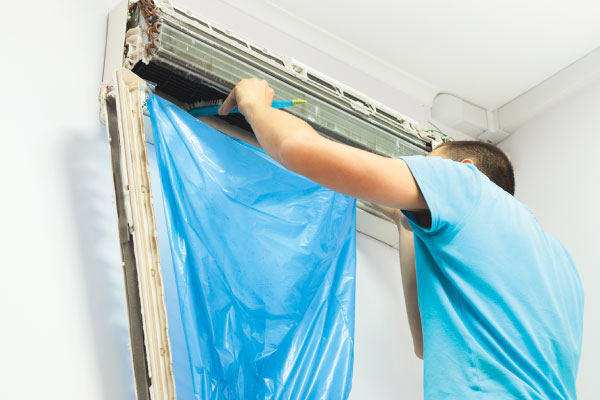 Becoming familiar with the most important parts and terminology are essential if you intend to do any maintenance on your air conditioner yourself and to effectively communicate any problems to your HVAC specialist in Kelowna.
Basics of an Air Conditioning System
Air conditioners have three main components; an evaporator (mounted on your furnace) and a condenser and a compressor (both located in the unit outside your house).
The condenser and compressor extract heat from the air inside your home and pass it through a refrigeration process. The furnace then blows the chilled and dehumidified air back through the ductwork of your home to cool it down.
If your air conditioner is having issues with the sealed refrigeration, you will need to call for HVAC services by a licensed technician in Kelowna.
Common Terminology You Should Know
When discussing what's wrong with your air conditioner it helps to get familiar with some basic terms used by HVAC professionals.
Filter. The A/C filter helps reduce dust from being released into the air. It's square or rectangular and is typically found in the air return register inside an open living space in your home.
Ductwork. These are round tubes housed in the ceiling throughout your house that lead the cooled or heated air to each room.
Registers. Cut into floors and sometimes ceilings, registers (or grills) release the cooled or heated air from the ducts into the rooms.
Thermostat. This is a small box that allows you to control the temperature of your home using the A/C system or furnace.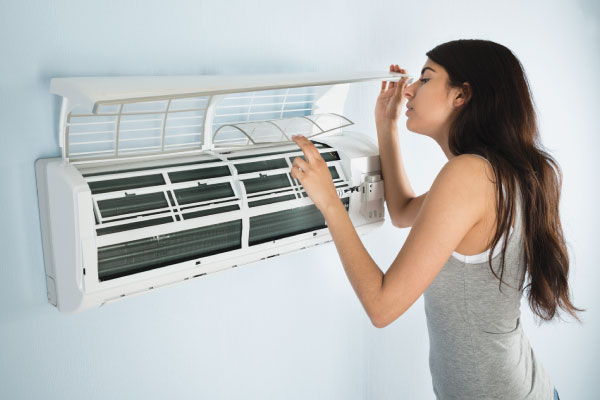 Checklist for Cleaning Your Air Conditioner
Most of the routine maintenance on your air conditioner is doable yourself – saving you money! Here are five routine steps that you can take each spring to get the season off to a great start.
Clean or change the air filter once a month.
Remove dirt and debris from the outdoor unit.
Adjust or replace the fan belt.
Vacuum out and wipe down registers.
Schedule a tune-up with a HVAC service.
Reliable, Emergency Services
One of the first things you should do after running through the checklist above is test it by attempting to start the system.Do this before peak season starts because, if it doesn't turn on, you will need to have it repaired by a busy professional.
If you're in Kelowna and you need immediate help with your air conditioning system, the experts at Wightman Mechanical / AR Dyck are here to serve you 24/7. Contact us today!